Admission to 1st year (2016)
Dear applicants!
Department of Bioengineering and Engineering of "KPI" invites on studies!
Are you interested in studying at the Department of Bioengineering and Engineering at the National Technical University of Ukraine "KPI" and you want to get high-quality higher education in the best university in Ukraine? You dream about the future employment and career opportunities in today's pharmaceutical, biotechnological and food industries in Ukraine or abroad? Diploma from Bioengineering and Engineering Department is the key to your professional future!
Direction of preparation: 6.050503 "Branch Engineering "
Specialization:  8.05050314 "Equipment of pharmaceutical and biotechnological productions".
IEE tests: mathematics, physics, ukrainian!
Passing score on 2016:
Ukrainian language and literature - 100.
Mathematics, physics - one not less than 140 under the  condition that other is not less than 100.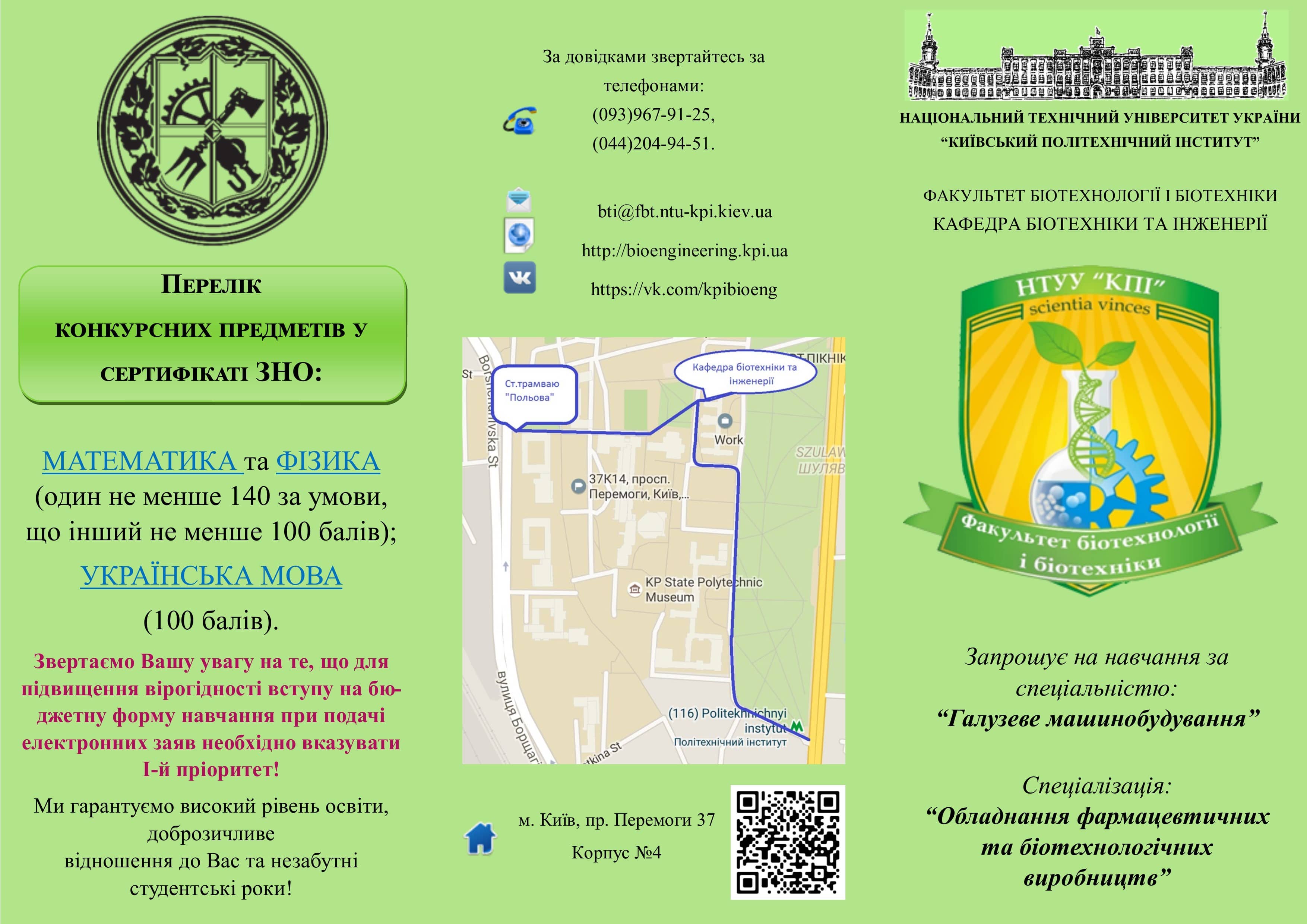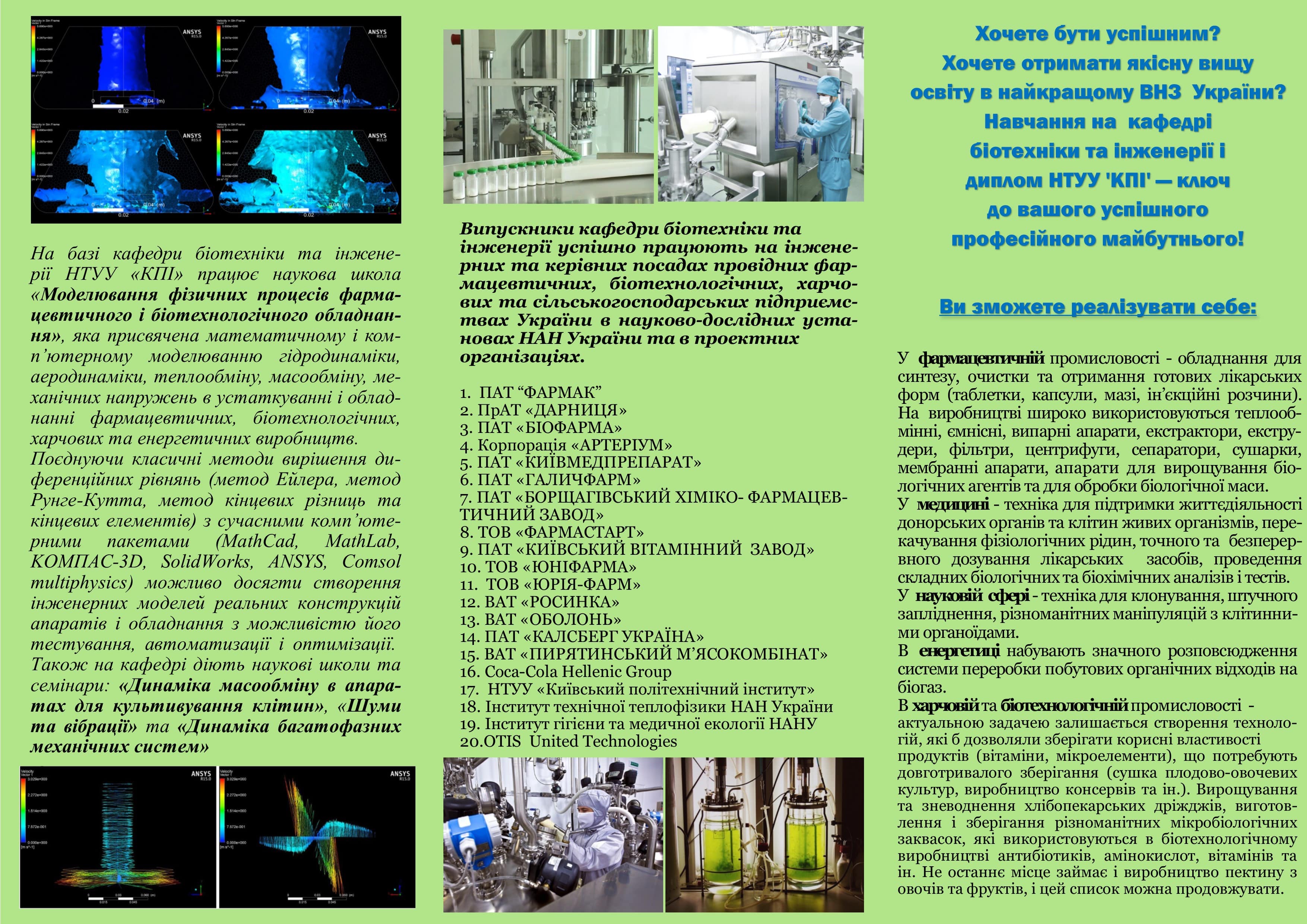 More information on our website:
http://bioengineering.kpi.ua/
http://bioengineering.kpi.ua/ua/kafedra/maibutni-fakhivtsi
Telephone: (044)204-9451
E-mail: This email address is being protected from spambots. You need JavaScript enabled to view it.